Welcome To Lil'Cipur
Dear parents,
Lil Cipur is a concept Pre-school, born with the desire to nurture kids and lay a healthy foundation for a robust, learned society. Our's is a unique name and there's a story behind it.
The story of Cipur goes like this … There was a small boy named Willy who pretended shooting sparrows with his toy gun out of fun. One fine day he was turned into a Sparrow by the Sparrow Guardian. Not knowing how to fly, Willy got very upset and sad. And then a sweet sparrow named "Cipur" helped him find his way out. Cipur taught Willy how to fly in exchange Willy taught Cipur how to read and they became best friends forever.….. And hence we got our name "Lil' Cipur" !
Tiny little sparrow named "Cipur" is the mascot of our school and it will be a learning companion for the child at every stage throughout his/her association with us. Cipur will help its friends to be cheerful, successful and independent – able to function in the real world, demanding place.
Our Vision
To be a globally trusted brand recognized for excellence in early years foundation.
Ideology
We have design each centre keeping children in mind. Every equipment is selected keeping mind the growing needs of our young learners, to ensure the all-round holistic development of each child. We have preschool infrastructure at every branch of ours, like Smart Class base learning has been installed
About School
We are a team of determined and energetic gathering of people, having to a great degree great scholarly foundations held hands together for a cause. "Sparrows" is made as a place wherein Pre-School we nurture kids with effective knowledge and lays healthy foundation for a robust learned society for the future.
Global Student
Students coming to our school are highly intelligent and smart and are an active candidate as they do not hesitate in getting part in the extra-curricular activities held here. We groom our students as to prepare them as a student who can represent himself or herself on a global level or on a global platform
Modern Infrastructure
We have design each centre keeping children in mind. Every equipment is selected keeping mind the growing needs of our young learners, to ensure the all-round holistic development of each child. We have preschool infrastructure at every branch of ours
Friendly Support
Your special Kid would always feel the friendly touch from us while walking on this beautiful journey of pre-school days. Lilcipur is a not just a school, but a home to those kids who want to enhance their knowledge and embrace their lives with bright and effective results for
Hygiene And Safety
We have CCTVs installed in the school to ensure kids are under surveillance in sensitive areas. Access to the center is only through one main gate properly manned by a guard. Properly mended open play area where children will play and learn in fresh air and sunlight.
Featured Courses
Please follow the details below for our Course: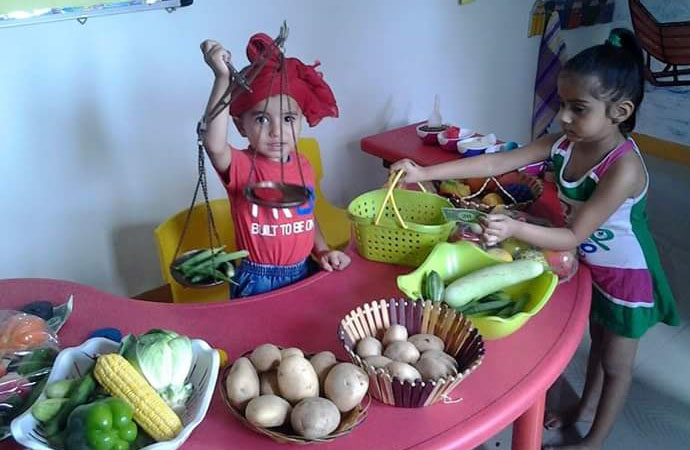 Playgroup
In our play group, children get to know themselves better. They explore their immediate environment, have fun with art, explore colours, shapes, listen to stories, sing and dance on simple songs, learn how
Nursery
In our nursery class, children investigate and discover not just their surrounding but also the people around them. They familiarize themselves with materials with different grips, they recognize a large.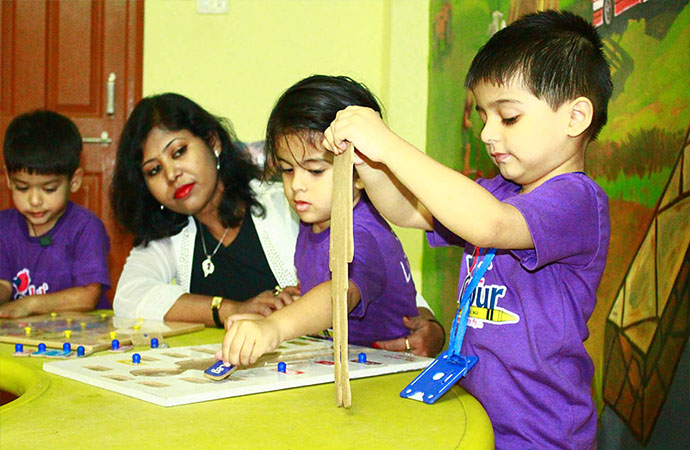 Kindergarten 1
Our K1 children expand their explorations from the school to the immediate surroundings and beyond. They ask & answer questions, solve problems and interact with other children and adults as they pursue.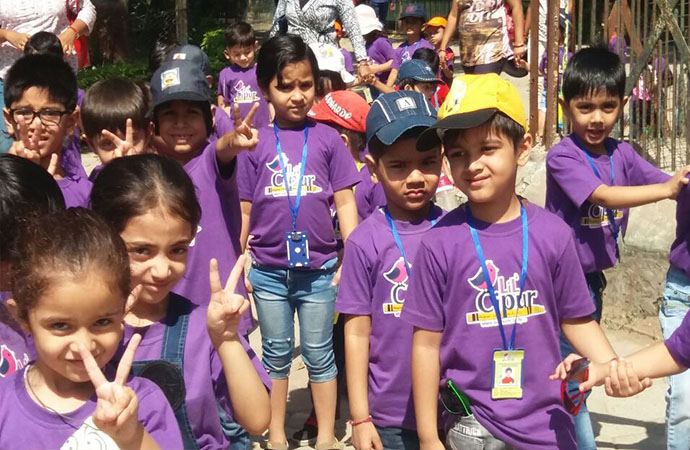 Kindergarten 2
K2 children are motivated and well equipped to face the challenges of formal schooling system. They are healthy, caring individuals, good communications, independent thinkers, lifelong learners and global citizens
Our Team
Seema Jain
Hi I am Seema Jain. I am mentor for kg2 kids at Lil' Cipur Mahalaxmi Nagar branch. I love kids and want to groom these little saplings into beautiful plants with my patience, love and play way teaching methods…
Renu
Hi, I am Renu Soni, presently Centre Head at Lil'Cipur Tulsi Nagar Branch.
To be a CIPURIAN is a Privilege. I have been blessed to work and learn the core knowledge curriculum as well as Montessori philosophy; I was fascinated with how this "Montessori method " understood young children & grasped their physical development. My goal is to implement the best of both visions.
I believe that this centre is a wonderful spot for your child to begin their education both academically & emotionally.
Archana Sharma
Hi. I am Archana Sharma, Centre head of Little Cipur School, Mahalaxmi Nagar Branch, Indore. Along with teaching basic skills and behavioural skills to children, my main aim is to maximise their potential in a positive and safe environment. And to plan a program that helps each student achieve learning objectives and curriculum goals. Also I have problem-solving skills, patience and stress tolerance, creativity and adaptability which helps me to take care my centre in best way.
Preeti
Hi….I'm Preeti …taking class playgroup @ Li'l Cipur, Mahalaxmi Nagar Branch.
I think A teacher takes a hand, opens a mind and touches a heart of kids."I am a teacher, it is the greatest gift life can give me, since I am allowed to spend my days with the future of the world.
Rashmi
I am Rashmi…. and feel so lucky and proud to be associated with"Little Cipur" team and teaching Nursery kids…..I follow learn nd play methodology for my kids for them to have space as homely as possible
Trust & Testimonials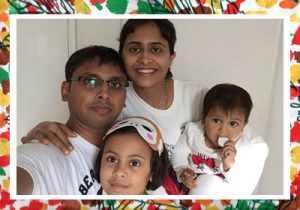 Prisha's Parents
I had come across the Lil Cipur school two years ago when I was looking for a preschool for my 4 year old. There were other options in the vicinity, but there was something about this school that clicked with me and I started my daughter here. From first day she became friendly with all the teachers and students. The environment provided at school not only focused on academics, but also nurtured her personality and boosted confidence in her. Two years later, now my second one is also going to the Lil Cipur in Mahalakshmi Nagar and has settled down very soon with the help, affection and motivation given by the teachers. I would especially recommend Ms. Renu for being an excellent mentor not only for teachers and staff, but also for students.
– Prisha's Family
Dhruv's Parents
Dhruv joined the school LilCipur in 2014 at nursery level. He got acclimatized smoothly with his follow students and the school environment. After going to KG I he learned his subject lessons with keen interest and with intelligent expressions. Dhruv is now in KG II and finds school very interesting. He has started to understand his responsibility. He is mentally, socially and physically developing fast. He is happy and finds schooling fun as well as learning.
Dhruv's Family
Our Gallery

How to
How To Apply – Career
We are proud to say that we have some of the best faculties throughout our state. Our higly professional environment and great reputation attracts best teachers in the industry. If you are willing to join us …
How to Apply – Admission
We are glade to announce that admissions are open for the year 2017. Parents are requested to collect admission forms through our office and submit the same before last date..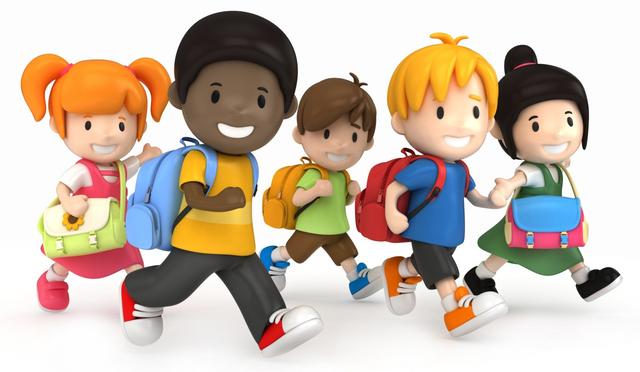 How to Apply – Franchise
A venture where your dependence on macro-economic factors or market is least – the recession proof industry An industry where return on investment, time and effort is one of the highest-A profitable venture